Four Decades of Manufacturing and Servicing Magnetos
that the top engine builder rely on.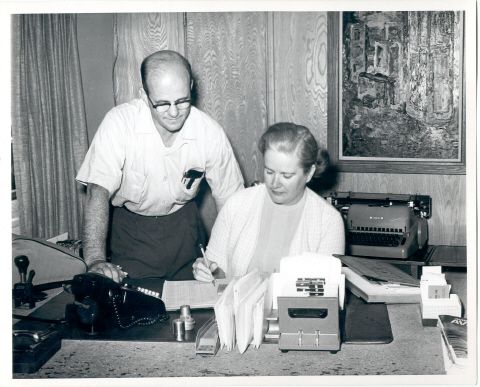 Tony and Mary Cirello along with their son, Tom operated the
business and were friends with builders and competitors in all forms
of motorsports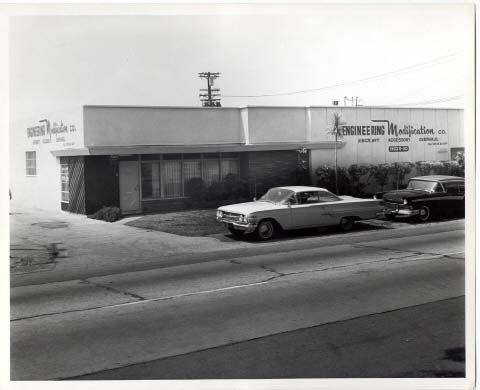 The Cirello Family business was located in Sun Valley, CA from
early 1950's until 1964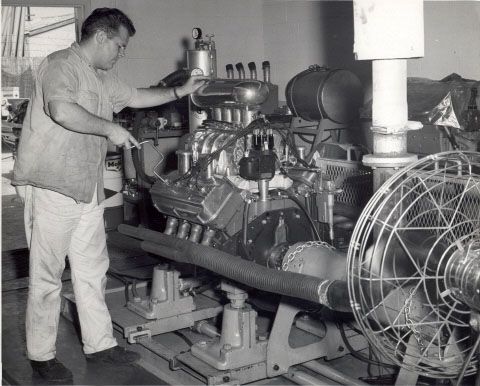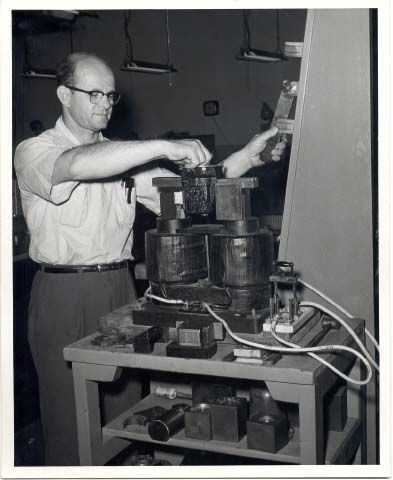 Tony Cirello "Charges" the magnets for a Frankenstein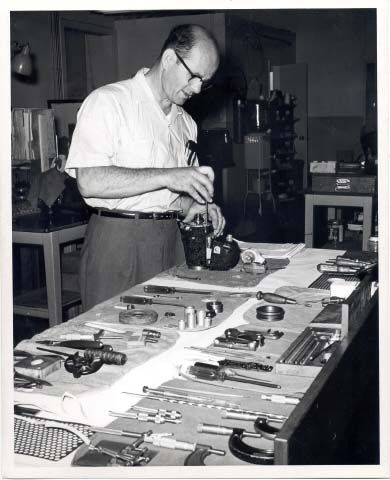 Tony assembles a "Frank" in his very neat and orderly shop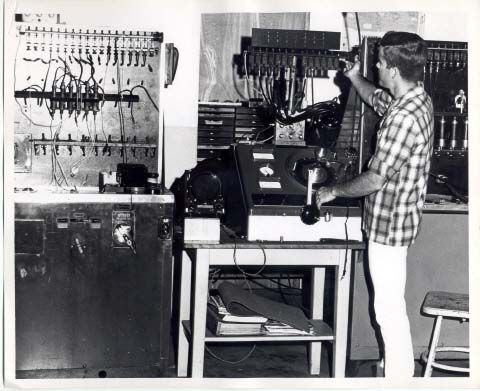 Tom Cirello, testing a Frankenstein. Notice the test equipment on either
side for Aircraft magnetos that will take 18 cylinders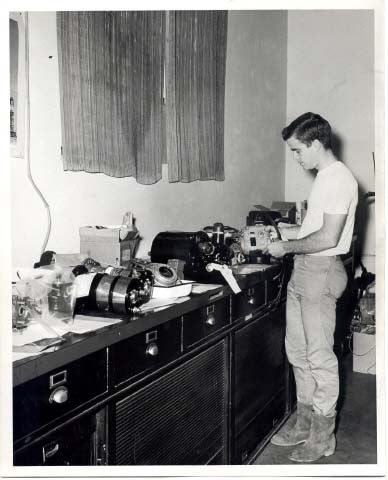 A young Tom Cirello works on a magneto for a "Indy" Car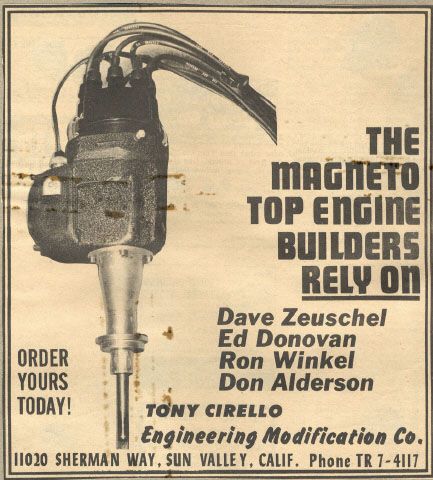 An ad from "Drag News" in the mid sixties which shows
the top engine builders of the time chose Cirello Magnetos
as they still do today.
---
Cirello Magnetos
703 Randolph Ave
Costa Mesa, CA 92626
Cell 541-948-0547
tlcirello@msn.com